March 17, 2020
Together with the rest of the world, Total Home Performance is closely monitoring the COVID-19 situation, and our top priority is the health and safety of our customers and staff. We are complying with the recommendations of governmental bodies and the Centers for Disease Control, and will continue to make the best decisions in the interest of all. Total Home Performance remains open and available to our clients, and remains committed to providing the highest level of service. We will continue to monitor this rapidly changing landscape and will keep our clients apprised of any developments.
 
We don't want you or our people getting sick. If you are sick or think you may have been infected, please tell us about it immediately so we can keep our people safe. As for us, here are the actions we're taking to make sure you feel safe with us working on your home.
We're having daily talk with our team to make sure everyone is feeling well and hasn't been exposed to any infected person.
All personnel have been trained on best practices for transmission prevention CDC guidelines.
We have strict rules in place for coming to work sick. If anyone has a fever, is showing signs of illness, or have had contact with someone who has the Coronavirus, they are not allowed at work.
Extra paid sick leave. They can also use their general PTO if the sick leave is gone. If any employee goes over that amount and is still sick, we offer light duty, stay at home, online training.
Staying out of the house unless necessary:


     - 99% of our work is done in your attic and crawlspace. We can further minimize our presence inside the house by discussing options for cutting attic and crawlspace access points in garage ceilings and on the outside of the home. This brings foot traffic down to a minimum into your home. The only times we would really need to be in your home is to replace your bathroom fans (if applicable) and perform some final testing near the end of the project. When we do need to come in your home, we are all equipped with TyVek plastic suits, booties, gloves, and respirators.




     - We also use HEPA vacuums and dust management strategies to keep all particulates to a minimum.




     - All personnel have been trained on sanitary processes to minimize the spread of germs and viruses.
The work we are doing is only going to improve the air quality in your home 

with these basic principles: 




     - After the project, less particulates will enter your home from the attic and crawlspace, because we will be air sealing these spaces. 

This will be 

eliminating any interaction between the house itself and these spaces.
I believe that our commitment to health, cleanliness and ability to minimize the work being performed on the inside of your home will lead to a safe project for everyone. We are continually monitoring the situation and if changes, we will adjust our approach accordingly.

If you don't feel safe with us working on your home, we completely understand and can reschedule your project.
Please reach out to us as soon as possible so we can arrange our schedule accordingly. If you have any questions or concerns, please feel free to reach out to us at 410-822-1390.
 
Thank You,
Matthew Hargrove
President – Total Home Performance, LLC
What Our Customers Are Saying About Us
Blog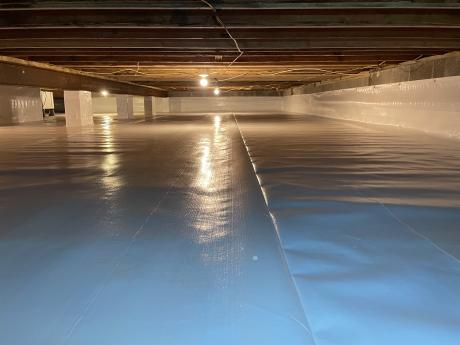 Your crawl space is probably not something you think about very often, but it has a major impact on your home and can even affect its value. Unmaintained crawl spaces can cause serious problems like mold growth and structural damage, which can reduce your home's value and make it harder to sell.  Whether you're thinking about…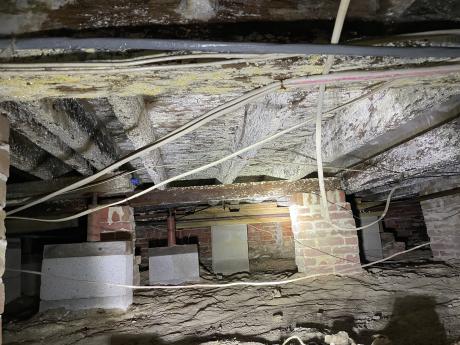 Indoor humidity is a problem that many homeowners deal with, especially in the warm summer months. Did you know that high humidity levels can not only make your home uncomfortable, but can also cause damage to your home and even be harmful to your health? The EPA recommends that home humidity levels be kept between 30-50% to maintain healthy…