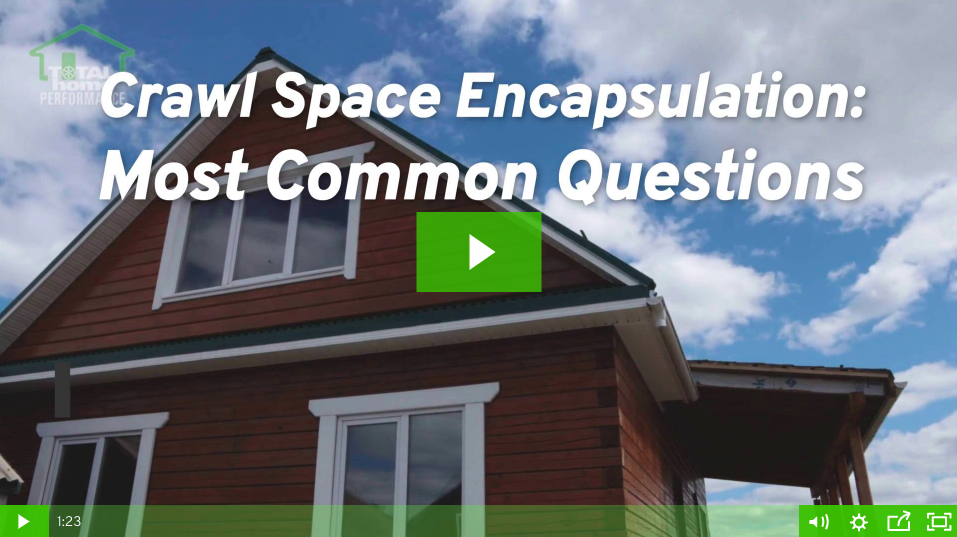 The crawl space is one of the most frequently overlooked areas in the home, yet it is also a common source of indoor air quality and moisture issues.
If you want your home to be healthier, it's time to think about upgrading your crawl space.
We meet a lot of homeowners who have questions about their crawl spaces. Customers often ask us:
Is it true that I should seal my crawl space vents?
Yes. While builders once thought that crawl space vents allow excess moisture to flow out, these vents actually invite more moisture in. Having these vents sealed keeps unwanted moisture out.
Do I need a dehumidifier in my crawl space?
We recommend having a dehumidifier installed — but only after sealing your crawl space vents.
Do I need crawl space insulation?
Spray foam insulation is a great solution for crawl spaces. We recommend having spray foam applied to the crawl space walls for added moisture and temperature control.
Resolving crawl space issues can be complicated, and that's why we're here to help.
Total Home Performance offers expert crawl space solutions to help you achieve better indoor air quality and an overall healthier home. Still have questions or want to improve your crawl space? Talk to our team today!