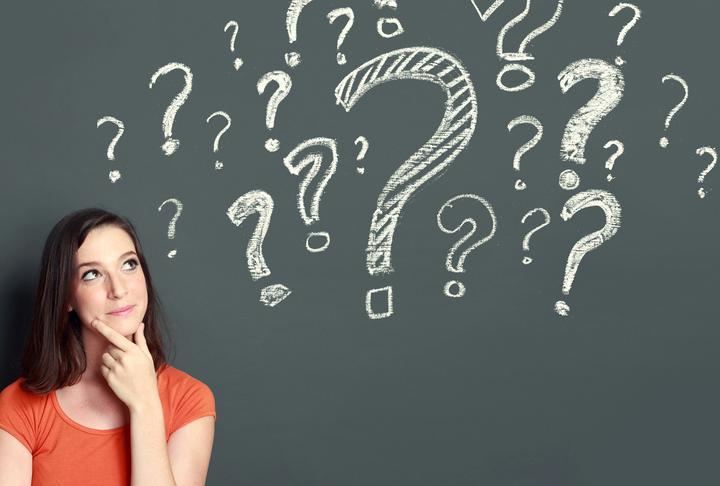 Have a question? Read below to find the answers to our most commonly asked questions. If you can't find what you're looking for here, please give us a call at (410) 822-1390 or contact us. 
A crawl space is an area beneath a house designed to house wiring, ductwork, heating and cooling equipment, and plumbing. The crawl space is usually just tall enough to allow a person to get to these things to work on them, but not tall enough to allow one to stand in. A crawl space may have a dirt or cement floor.
Why does my crawl space have a dirt floor?
Dirt crawl spaces are constructed to be cost-effective; however, a dirt crawl space leaves your property more vulnerable to moisture. By not guarding your home from the effects of groundwater and the exchange of exterior air into the crawl space, moisture from either source can be detrimental to your property.
Why does my crawl space need attention?
Because your crawl space is situated directly below the living area in your house, whatever is in the crawl space — including air, odors, moisture and pests — can find its way into the house through gaps and cracks you probably aren't even aware of.
The air in an untreated crawl space is uncontrolled, allowing it to pass into your living space. If the moisture in the crawl space has caused mold and mildew to form, these are also able to pass through to the upper floors. If the air quality in your crawl space is poor, as it is in most untreated crawl spaces, it will adversely affect your indoor air quality — the quality of the air you and your family breathe.
In addition to the poor air quality of an untreated crawl space entering your living space, your heated or cooled air can also escape through your crawl space, making your home less comfortable, wasting your energy dollars and causing your HVAC system to work harder than it should.
Why do crawl spaces have moisture problems?
Moisture in a crawl space generally comes from two places: the ground and the air.
Ground moisture finds its way to into the crawl space due to the negative pressure atmosphere which exists under all houses. That moisture, especially in the summertime, becomes water vapor that moves upward into the house.
Water from the air can enter the crawl space through vents and holes around pipes and ducts. The summertime climate in Maryland and especially the Eastern Shore often provides high levels of relative humidity, allowing for more moisture to be circulated in and out of the crawl space. This source of moisture often leads to a tropical rain forest effect inside the crawl space. HVAC equipment, floor joists and insulation will become saturated with warm, moist air and begin to sweat.
Both sources of moisture in a crawl space can lead to lasting effects on homes and families. Long-term effects include mold and wood rot to the structure, upper respiratory and asthmatic symptoms for homeowners and continuous foul odors inside the home. Solving ground moisture issues is the first key step created a healthy indoor environment.
What is crawl space encapsulation?
Every crawl space is treated on a case-by-case basis, but generally, encapsulation can be seen as a four-step process:
Crawl space inspection

Air sealing and crawl space insulation

Crawl space vapor barrier installation

Installation of a crawl space dehumidifier
A sump pump helps to keep your home dry by automatically pumping and channeling water away from the foundation. If the sump pump fails, your crawl space or basement can flood, causing expensive damage. It's important to have a reliable sump pump that can help protect your home in even the wettest weather.
What Our Customers Are Saying About Us
Blog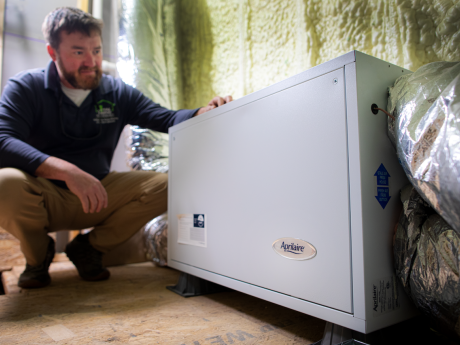 Homeowners across Annapolis, Easton, and the surrounding areas of Maryland and Delaware often find themselves dealing with frustrating moisture and humidity issues. These problems can cause significant damage to home structures if left unaddressed, not to mention the growth of dangerous mold. Additionally, indoor air quality is compromised by…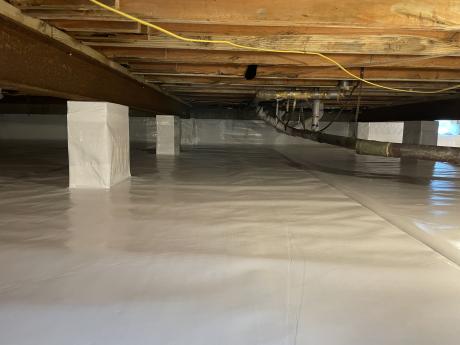 Your crawl space probably isn't where you spend most of your time, but it can have a huge impact on your home's overall performance, safety, and health. In fact, this often overlooked part of your home can be responsible for moisture, odors, and pests finding their way into your living spaces.  At Total Home Performance, we…