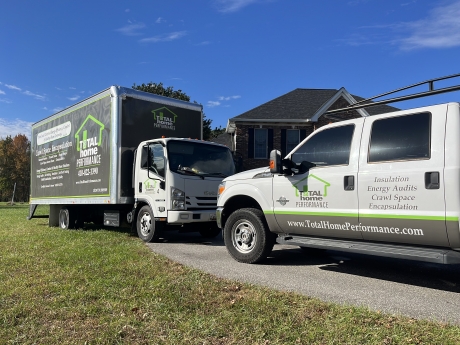 Weatherization services help homeowners and renters lower utility bills, improve indoor air quality and comfort, and make their homes healthier and safer. Best of all, many weatherization programs cover 100% of the cost of energy efficiency upgrades for income-eligible households.
Total Home Performance is one of the leading weatherization service contractors in Maryland and Delaware with:
More than 10 years of experience participating in weatherization programs

Over 5,000 local weatherization jobs completed

Expertise in both single-family and multi-family residence weatherization work
Weatherization Services We Provide
While the specific services and upgrades will depend on the conditions found during the initial energy audit, Total Home Performance's weatherization services can include:
Energy audits

Insulation upgrades in your attic, floors, basements, and walls 

Air sealing

Ductwork sealing

Crawl space improvements

Hot water heater, plumbing, and water fixture upgrades

Lighting retrofits

Ventilation and exhaust fan installation

Furnace cleaning, tuning, and safety repairs

Heat pump replacement

Refrigerator retrofits

Health and safety upgrades

And more!
Visit our weatherization programs page for a detailed breakdown of the various Delaware and Maryland weatherization programs Total Home Performance participates in, as well as links to each program's website with more information about eligibility and how to apply.
Get assistance making your home more comfortable, healthier, and affordable to heat and cool. Call (410) 822-1390 or contact us today to learn more about Total Home Performance's no-cost weatherization services.
Find out if you're eligible for no-cost weatherization services.
Upgrade your home with Total Home Performance.
What Our Customers Are Saying About Us