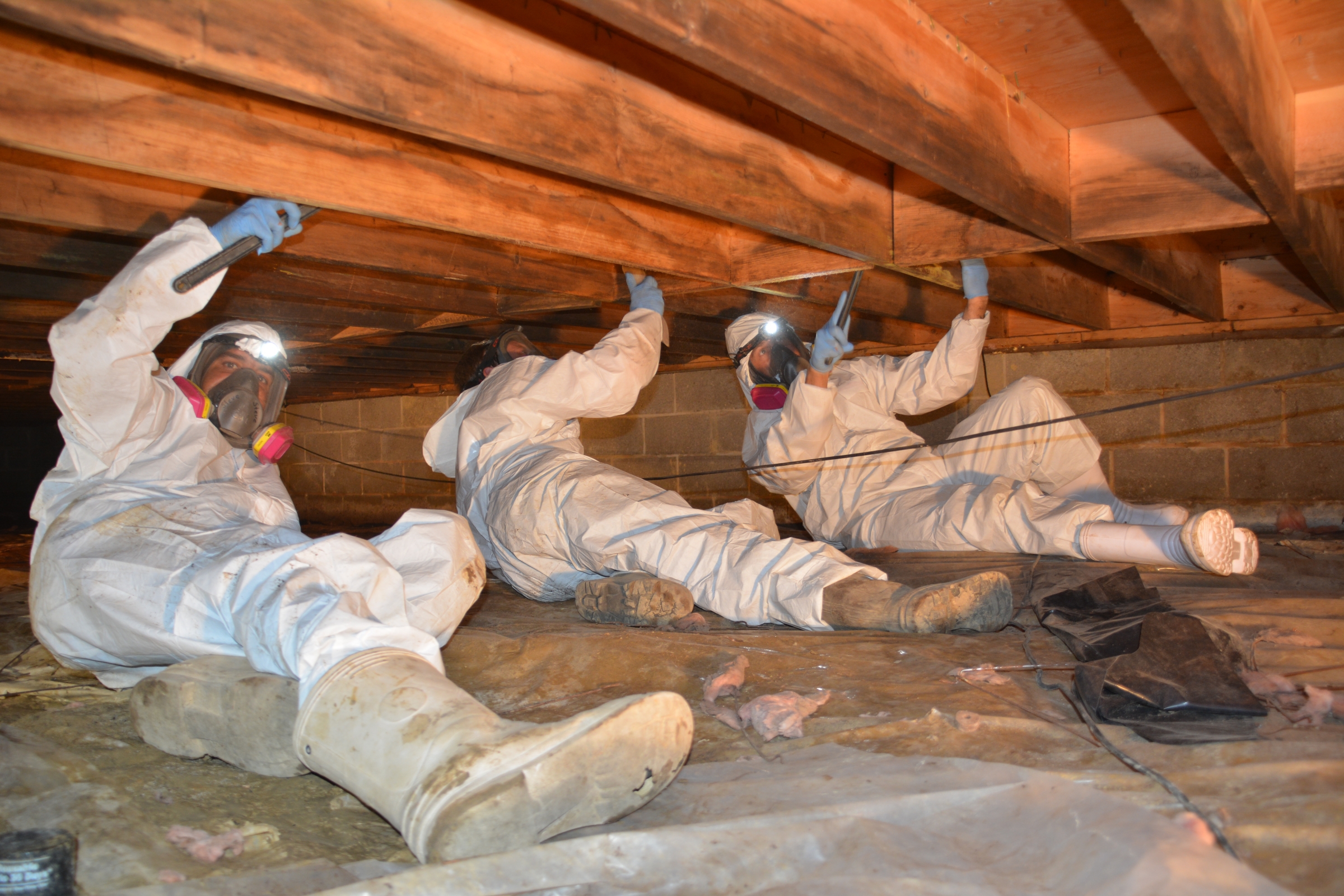 An unconditioned crawl space can be one of the biggest detriments to your home's comfort as well as its indoor air quality. Vented crawl spaces are subject to seasonal temperature changes that have lasting effects on the indoor atmosphere of your home. During the summer months on Maryland's Eastern Shore, as hot, humid air passes through vents into a cooler, less humid crawl space, condensation forms. This moisture leads to standing water, damage to insulation, an ideal pest habitat, and conditions that promote unhealthy mildew and mold growth.
Total Home Performance is one of the few Eastern Maryland contractors that are both experts with crawl space encapsulation and are a certified Home Performance with ENERGY STAR® (HPwES) contractor. We are able to offer you the REBATES most others in our field are not!

Give us a call at (410) 822-1390 or Contact Us to RESERVE Your Crawl Space Consultation NOW. We make the process super easy for you!
The Goal: A Cool & Dry Crawl Space
A controlled and sealed crawl space reduces energy consumption, improves indoor air quality, and safeguards your health. Rather than employing vents, which make your crawl space susceptible to high and low temperature swings, a sealed crawl space maintains a temperature relative to the ground and home with significantly less humidity. Treating your crawl space like a miniature basement will alleviate many long-term problems.
Five Steps to a Well-Controlled Crawl Space
Inspection for standing water, mold, or pest issues and removal of old insulation.

Sealing vents, gaps, and holes and insulating walls with spray foam.

Installing a crawl space vapor barrier.

Using a crawl space dehumidifier to further control moisture and improve indoor air quality.
The most effective way to control moisture and air quality in your crawl space is often with crawl space encapsulation. First, the space is sealed, which includes sealing vents, gaps, and holes around plumbing and ductwork that let in uncontrolled outside air. Encapsulation then includes covering the floor (in most cases) and walls of the crawl space with a vapor barrier for complete control of the entire area.
Once your crawl space is encapsulated, a crawl space dehumidifier is key to keeping the humidity in the space at a consistent, healthy level year round. Your encapsulated crawl space stops unwanted moisture and odors from entering your living space and keeps the heated or cooled air from escaping for increased energy efficiency and lower utility bills.
Total Home Performance: Maryland's Eastern Shore Crawl Space Experts
At Total Home Performance, our certified specialists will make sure your crawl space is taken care of with complete top to bottom repair, making your home on the Eastern Shore of Maryland healthier, safer, more comfortable, and more energy efficient. Now serving Annapolis and all of Anne Arundel County!
If you have concerns or questions about your crawl space, talk to the experts at Total Home Performance! With 2000+ encapsulations under our belts, we can help to repair your home's crawl space to improve the efficiency, comfort, and health of your home. As a participating contractor with Home Performance with ENERGY STAR®, Total Home Performance is able to offer many cost-saving rebates other contractors simply can not. Contact us or call (410) 822-1390 to schedule a consultation today.
What Our Customers Are Saying About Us
Blog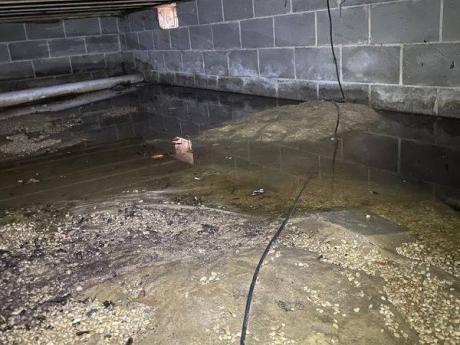 The Chesapeake Bay is a beautiful place to live, but local families know living here also comes with challenges, and one of the biggest is the humidity in spring and summer. Unwanted moisture can wreak havoc in houses throughout our region, specifically in basements and crawl spaces. Today, we're going to do a deep dive into the dangers of indoor…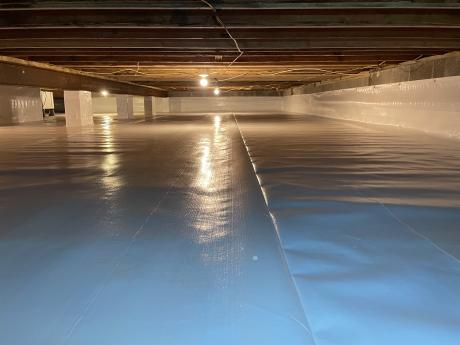 Your crawl space is probably not something you think about very often, but it has a major impact on your home and can even affect its value. Unmaintained crawl spaces can cause serious problems like mold growth and structural damage, which can reduce your home's value and make it harder to sell.  Whether you're thinking about…