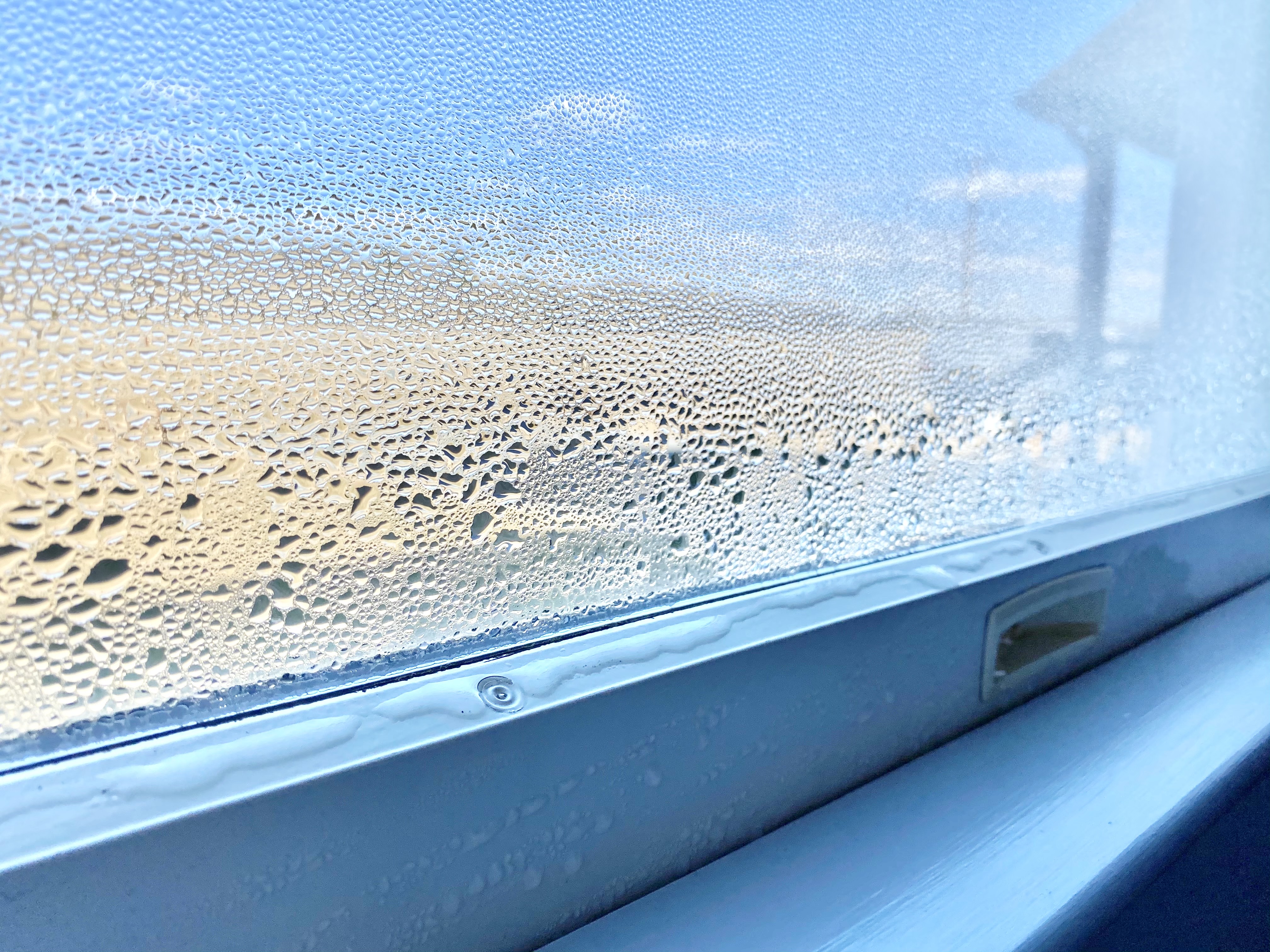 Over time, excess moisture in your home can lead to issues including:
Mold growth
Musty smells
Window condensation
Indoor air that feels unpleasantly "stuffy" or "sticky"
High indoor humidity can create unhealthy indoor air quality, reduce the efficiency of your HVAC system, and eventually cause damage to the construction and structural integrity of your home!
Total Home Performance's humidity and moisture assessment is the first step toward solving indoor moisture and humidity issues. Our team can help you identify the problem and find long-lasting solutions for your home in the Maryland and Delaware areas.
Find Out Where Indoor Moisture Is Coming From
Moisture can build up in your home in many different ways. Some sources of moisture and humidity originate from inside your house, from activities like cooking, washing dishes, or taking a shower.
But while these activities can cause problems if they accumulate, it's likely outdoor issues that are making their way into your home and causing the real issues. These can include:
Air leaks allowing humid air inside
Water and moisture that gets in your basement or crawl space
Uninsulated ductwork that leads to condensation
Assess All Parts of Your Home for Moisture
One of the first places we check for moisture issues is a home's crawl space. In Delaware and Maryland, it's not uncommon to find standing water in musty, moldy crawl spaces. Even though you might not spend much time in your crawl space or basement, it can affect the health and safety of the rest of your home.
But our assessment doesn't stop there. We'll look for signs of moisture or unhealthy indoor humidity levels throughout your house, including your living spaces and attic. If necessary, we can even conduct testing for mold in your home, which is a telltale sign that you have moisture problems.
After Your Assessment: Finding the Right Healthy Home Services for You
At the end of our assessment, we'll have the information we need to recommend a solution. We don't just want to just do a one-time clean-up—we want to stop moisture or humidity from continuing to enter your home and help keep your home dry, comfortable, and healthy.
Services that we might recommend include:
Save More with Local Rebates and Incentives
Total Home Performance can help you qualify for multiple money-saving rebates and incentives, including:
Up to $7,500 in rebates through the Home Performance with ENERGY STAR® program
Up to $1,200 in federal tax credits on insulation and air sealing
LEARN ABOUT AVAILABLE REBATES & INCENTIVES
Reach Out to Total Home Performance Today
No two homes will have the exact same moisture and humidity issues, and the results of your humidity and moisture assessment will direct us as to how we can best reduce the humidity and stuffy air that your home accumulates throughout the year. Don't settle for being uncomfortable in the humid air of your home!
Schedule a humidity and moisture assessment by calling Total Home Performance at or get in touch online.
Find out what's causing moisture issues in your home. 
Call Total Home Performance for quality local home services. 
What Our Customers Are Saying About Us