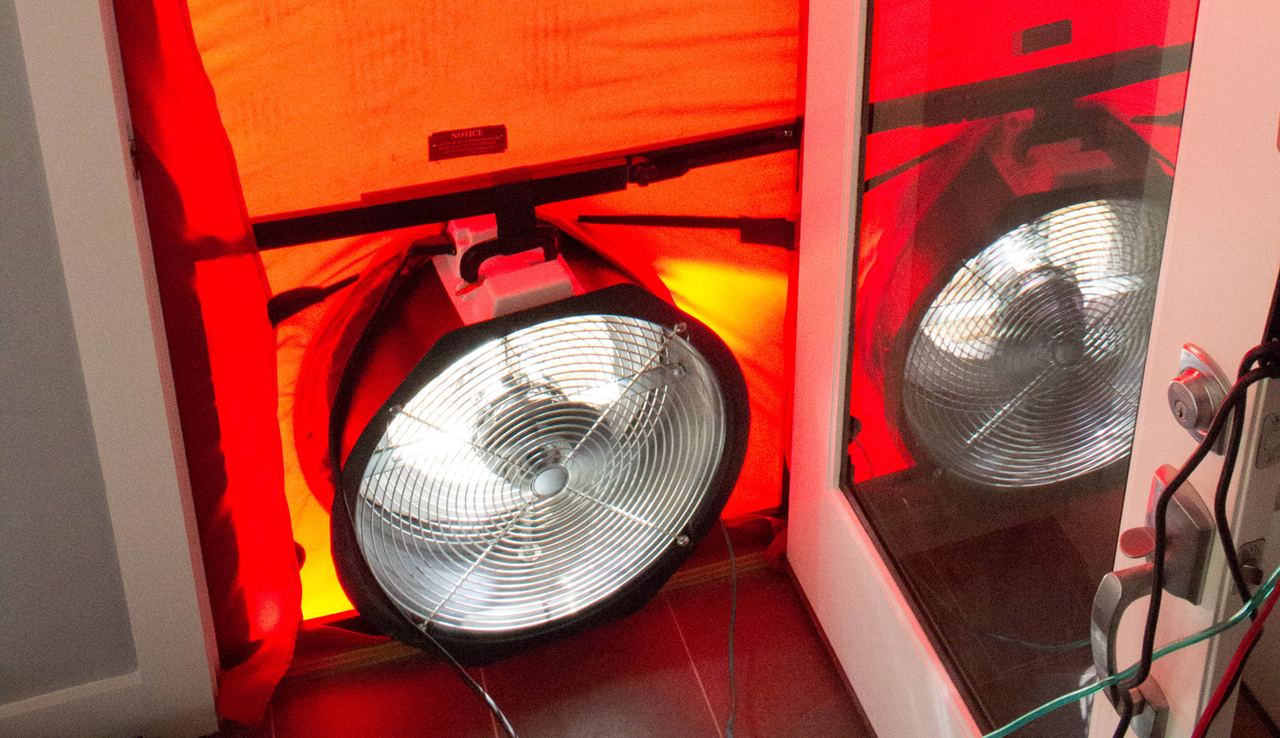 Homes with drafts and air leakage aren't necessarily old — all structures shift and settle over time, and only a small amount of movement is necessary to create opportunities for air to move freely in and out of your home. This makes it difficult for your heating and cooling systems to work efficiently, compromises your indoor air quality, and has a major impact on your utility bills.
This is where blower door testing comes in. The blower door test is an important part of any home energy audit and provides critical information about the amount of air that is leaking out of your home.
When combined with thermal imaging, a blower door test can show you exactly where air leaks are so they can be sealed, keeping conditioned air inside where it belongs and outside air — which contains moisture and pollutants — out.
How a Blower Door Test Works
The blower door test consists of a large fan held in place by an adjustable mounting system that allows it to fit snugly into any door frame. This fan is placed in an exterior door. With all other exterior doors and windows closed and all interior doors — including closet and cabinet doors — open the fan creates negative pressure inside the home. This negative pressure causes air to enter from outside wherever there is a crack or gap, such as around doors, windows, or utility accesses.
A pressure measurement instrument on the blower door measures the overall differential in pressure. With a thermal imaging camera, an energy expert can go room to room and identify specific areas where there are air leaks or insulation gaps. Together, the blower door test and thermal imaging offer valuable information about which areas in the home need to be air sealed and insulated.
What You Can Do To Prepare
In order for the blower door test to be successful, there are a few things you can do to prepare:
Close all exterior windows and doors tightly

Open all interior room and closet doors

Make sure any fire in your wood or pellet stove is out, with the flue closed and any ashes or coals removed
Your energy audit professional will disconnect any combustion appliances (such as your gas stove, furnace or water heater) and reconnect them after the test is complete.
Discover How Your Home Stacks Up
Learn how you can improve your home's energy performance with a home energy audit, including a blower door test, from Total Home Performance. This audit also includes an energy assessment of your home's appliances and an inspection of your entire house, inside and out — including your attic and crawl space or basement.
After the audit, we'll provide you with a full report that includes suggestions and strategies for improving your home's energy efficiency, health, safety, and comfort.
Find out what a blower door test can tell you about your home. Contact us or call (410) 822-1390 to schedule your appointment today.
What Our Customers Are Saying About Us
Blog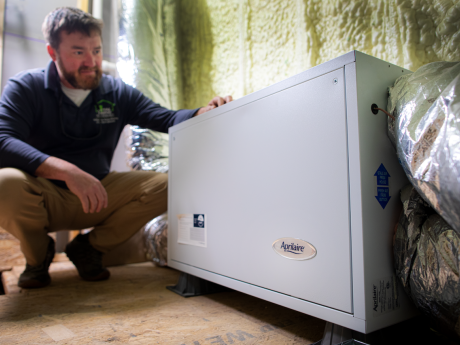 Homeowners across Annapolis, Easton, and the surrounding areas of Maryland and Delaware often find themselves dealing with frustrating moisture and humidity issues. These problems can cause significant damage to home structures if left unaddressed, not to mention the growth of dangerous mold. Additionally, indoor air quality is compromised by…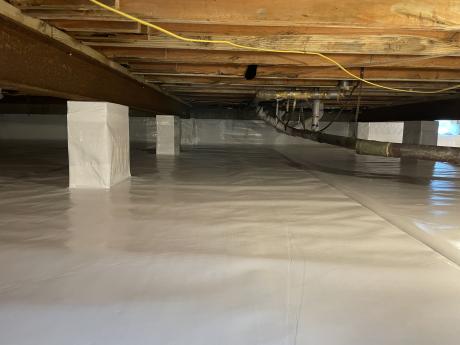 Your crawl space probably isn't where you spend most of your time, but it can have a huge impact on your home's overall performance, safety, and health. In fact, this often overlooked part of your home can be responsible for moisture, odors, and pests finding their way into your living spaces.  At Total Home Performance, we…