For almost 90 percent of all American families, their house is the single largest investment they will ever make. Millennials now list "family health and safety" as their single most important domestic concern. The elderly are more determined than ever to remain in their homes for as long as possible, however, their homes need to adapt to their new and needs of increased health and safety.
This is at the heart of the mission of our Healthy Home division — to help present and future generations to live in a home that doesn't pose a threat to their health, safety, and overall well-being. We make it our everyday business to uncover both the visible and the invisible aspects of your living environment that are threatening your home health, safety, and comfortability. The experts at our Healthy Home Division have evaluated a number of home assessment tools, and are fine-tuning and updating the Healthy Home Assessment protocol to address the symptoms and causes, as well as recommend and broker the solutions to living healthier in your own home.
We Rely on our Experience, Training, and Certifications from:
Certified Healthy Home Evaluator with the Building Performance Institute

NAHB Certified Aging in Place Specialists

IAQ Specialists with the Maine Indoor Air Quality Council

Healthy Home Specialist through the National Environmental Health Association 

Certified in Advanced Weatherization Tactics through the National Weatherization Training Center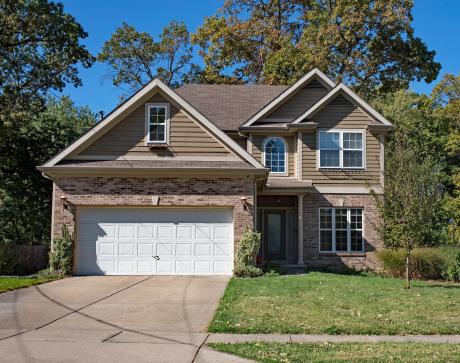 Making your home as healthy as possible is rarely, if ever about one single home improvement. Our Healthy Home Division is tasked with looking at your home like a doctor treats a patient: by looking at the entire system as interconnected.
Want to know what it's going to take to make your home a healthier place to live?
WHAT IS A HEALTHY HOME ASSESSMENT?
In any home there are often many ways that you can make it a healthier and safer place to live. It is our job to help you prioritize all the measures that will make the greatest impact to meet your needs. Our Healthy Home Division will find the right solutions to meet the health, safety, and wellness goals for you and your family. We tailor each Healthy Home Assessment to accommodate the unique circumstances of each individual home, and its occupants.
Our Healthy Home Assessors follow our proprietary protocol to determine the many factors in your home that could be threatening the health and comfort—nothing on your Healthy Home Assessment report will be outside of our scope of work! 
What are the Solutions and Benefits?
In addition to the results of the tests and inspections performed during your Healthy Home Assessment, your report will include a customized list of recommended solutions to eliminate any identified home environmental or safety issues, such as:
Air Sealing

Attic Insulation

Duct Sealing

Wall Insulation

Spray Foam Insulation

Installing Handrails

Removing Trip and Fall Hazards

Repair or Replacement on Combustion Equipment
The goal? To remove as many of these symptoms as possible:
Regular Headaches 

Respiratory Issues

Physical Injuries From Falls Or Burns
Ready to Schedule Your Healthy Home Assessment? Learn everything you need to know about making your Eastern Shore home a healthier place to live!
Did you know?
for 90%
of Americans
their home is their single largest investment
5X
more pollution
in indoor air than outside
1 in 12
suffer from asthma
in the US alone
9 out of 10
breaths every
child takes
is taken inside their own home
What Our Customers Are Saying About Us