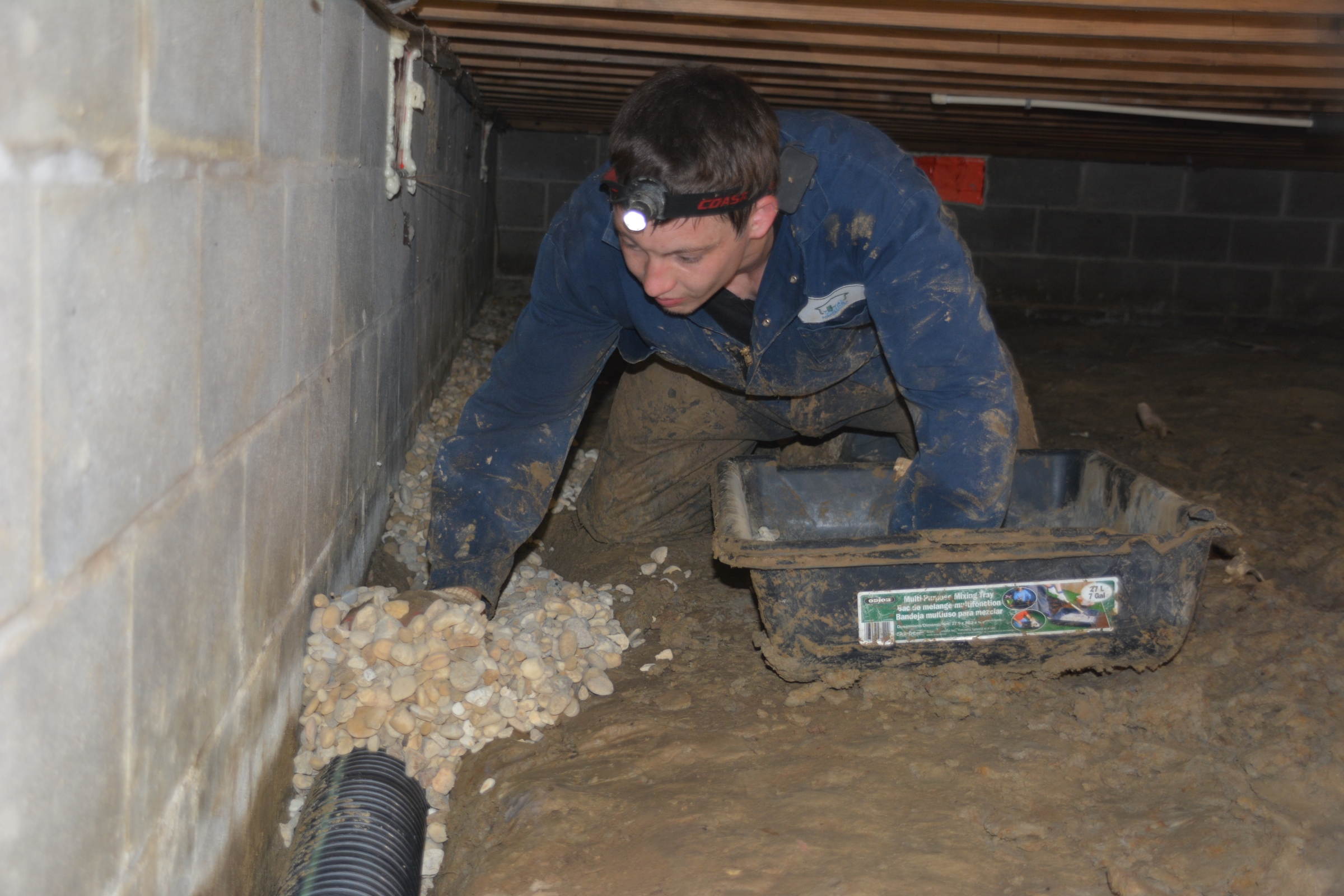 Many homes on the Eastern Shore of Maryland suffer from water in their crawl space or basement due to the high water table and groundwater intrusion in the area. For these homes, the only way to maintain a clean, dry, and healthy crawl space is to implement a drainage system.
Chesapeake Bay homeowners are often tempted to take an "out of sight, out of mind" approach to seemingly difficult home improvement projects. In the case of the crawl space or basement, however, that would be a hazardous mistake. Waterproofing measure and a drainage system must be installed before other measures are taken to resolve water issues of this magnitude.
Keep Water Out of Your Crawl Space or Basement
There would be no point in installing a vapor barrier, or sealing cracks and holes that let in air if large quantities of water were still able to get into the crawl space area. Ignoring the water and moving ahead with other solutions would only cover up the source of your wet crawl space, allowing the water to rot wood, encourage mildew and mold and affect your home's indoor air quality. A crawl space with standing water several times a year is a sign of real systematic issues--and a likely indicator that structural damage is developing. Don't wait on this! 
French Drain
Where a large amount of water is entering the crawl space, a perimeter drain, also known as a French drain, is necessary. A French drain system moves water through a trench to a sump pump, which then evacuates the water from the crawl space. For additional applications of French drains have a look at our blog How Do I Know If I Need a French Drain?
French Drain Installation 
To install a French drain, we dig an 8"–10" wide x 8" deep trench along the interior of your home's foundation. The trench is then filled with a 4" perforated pipe, which is covered with crushed stone. Water is filtered through the stone, then enters the pipe and moves freely toward a collection basin where the sump pump removes it to a designated area, safely away from your house.
Total Home Performance: The Eastern Maryland Crawl Space & Basement Waterproofing Experts
If your yard is wet and you have water in your crawl space, your home is likely suffering from groundwater intrusion. Schedule a humidity and moisture assessment with the expert team at Total Home Performance, and we'll help you get to the source of your water problem and provide an effective solution to keep the water out of your crawl space.
Keep the water out of your crawl space or basement with a French drain system. Contact us or call (410) 822-1390 today to get started.
Don't let water wreak havoc in your home!
Contact us for a crawl space drainage & waterproofing evaluation.
What Our Customers Are Saying About Us
Blog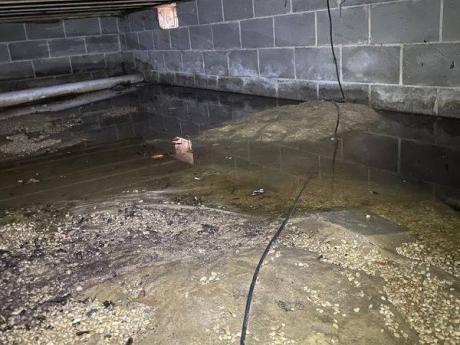 The Chesapeake Bay is a beautiful place to live, but local families know living here also comes with challenges, and one of the biggest is the humidity in spring and summer. Unwanted moisture can wreak havoc in houses throughout our region, specifically in basements and crawl spaces. Today, we're going to do a deep dive into the dangers of indoor…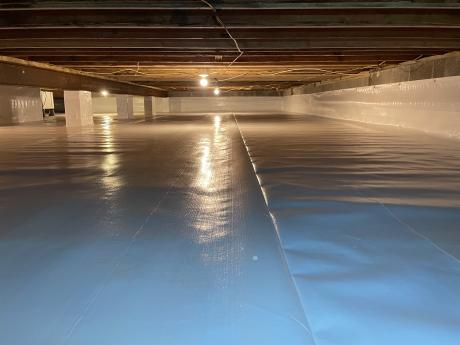 Your crawl space is probably not something you think about very often, but it has a major impact on your home and can even affect its value. Unmaintained crawl spaces can cause serious problems like mold growth and structural damage, which can reduce your home's value and make it harder to sell.  Whether you're thinking about…