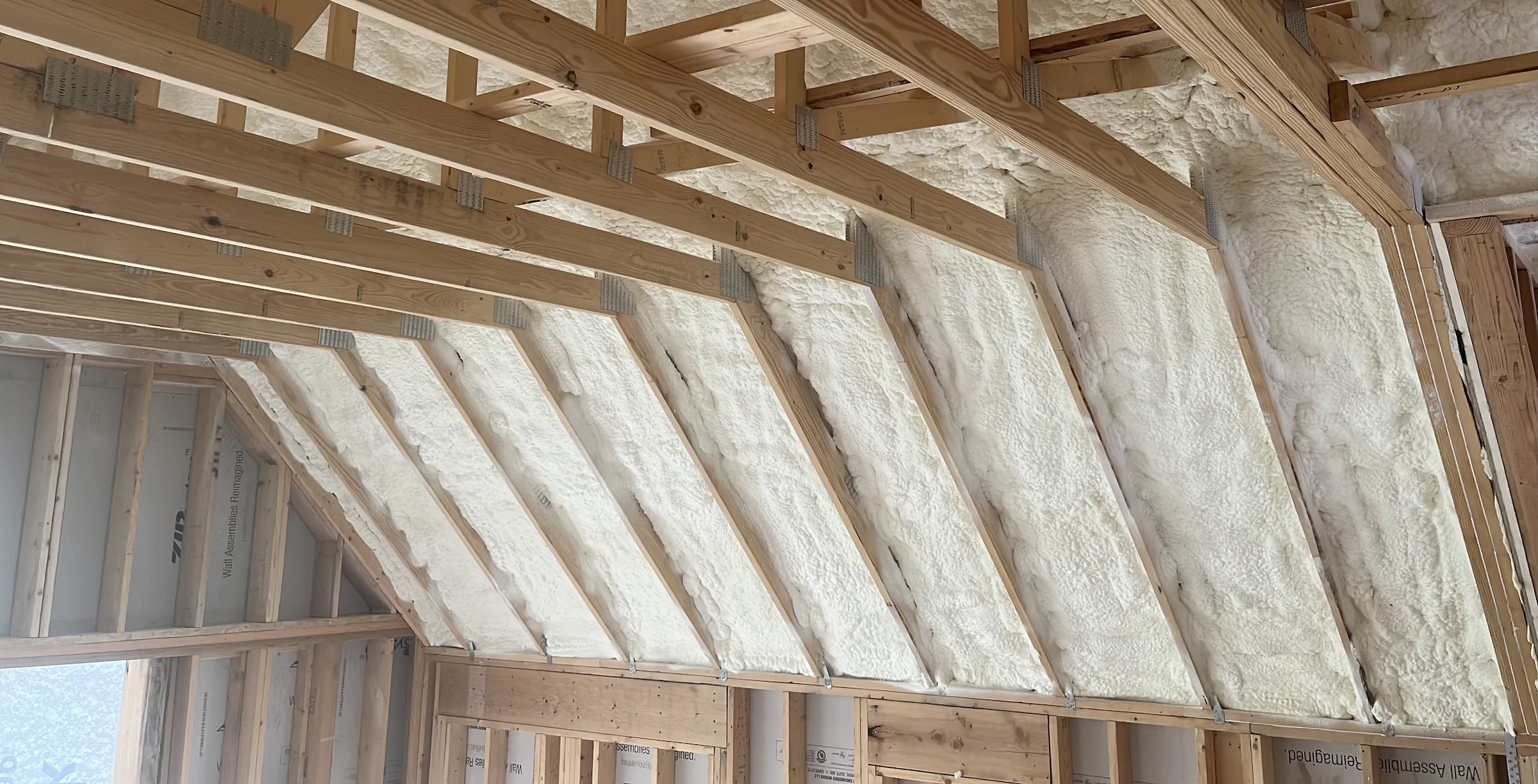 Insulation is critical to your home's comfort and to ensure you're not wasting energy and money heating and cooling your home.
Spray foam insulation is unique in its ability to completely fill every gap and crack to create a highly efficient barrier that air seals and insulates your home at the same time.
Benefits of Spray Foam
Total Home Performance recommends spray foam insulation as the best solution for air sealing and insulating crawl spaces and attics.
Air seals to prevent moisture intrusion and unwanted air exchange, for improved comfort and energy efficiency.

Provides a high R-value thermal barrier to keep your home warm in winter and cool in summer.

Encapsulates spaces containing ductwork to bring it into a conditioned environment.

Protects your home and belongings from pests and the damage they cause.
Why Choose Spray Foam?
Spray foam insulation has qualities that other insulating materials don't have that make it the best choice for many spaces in your home.
No Seams, No Leaking
Spray foam is applied wet and quickly expands to up to 100 times its original size. This makes it the ultimate sealant for hard-to-reach crevices and cracks in your home for greater assurance that outside pollutants, air, moisture and pests cannot enter.
Versatile for Any Space
Because spray foam sprays on like a liquid, it easily fills the smallest crannies, including any irregularly shaped area that would be difficult to insulate otherwise.
Higher R-Value for Lower Energy Bills
Spray foam is one of the highest performing insulation materials on the market. It provides more thermal resistance with less material, keeping energy bills in check and your home more comfortable year-round.
Professional Spray Foam Insulation Installation From Anne Arundel to Worchester County
To achieve all the benefits of spray foam insulation, professional installation is critical. Spray foam must be expertly mixed and applied to ensure a safe install and top performance. The certified experts at Total Home Performance have years of training and experience installing all types of insulation along the Eastern Shore of Maryland. We'll work with you to find the insulation solution that best fits your needs and budget, and help you qualify for money-saving rebates like the Home Performance with ENERGY STAR program as well.
Ready for a higher-performing insulation solution? Contact us or call (410) 822-1390 to learn more today.
Learn more about spray foam insulation for your home.
Get in touch with our experts today!
What Our Customers Are Saying About Us
Blog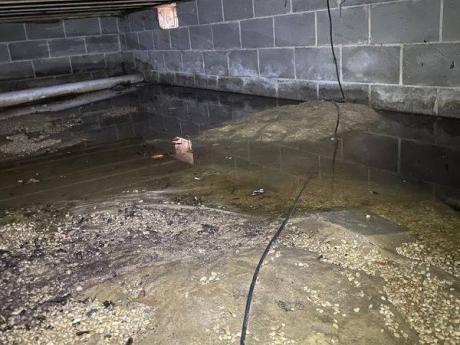 The Chesapeake Bay is a beautiful place to live, but local families know living here also comes with challenges, and one of the biggest is the humidity in spring and summer. Unwanted moisture can wreak havoc in houses throughout our region, specifically in basements and crawl spaces. Today, we're going to do a deep dive into the dangers of indoor…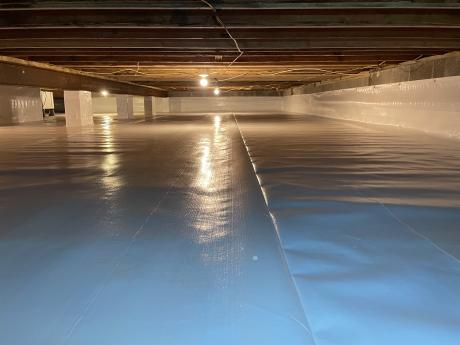 Your crawl space is probably not something you think about very often, but it has a major impact on your home and can even affect its value. Unmaintained crawl spaces can cause serious problems like mold growth and structural damage, which can reduce your home's value and make it harder to sell.  Whether you're thinking about…