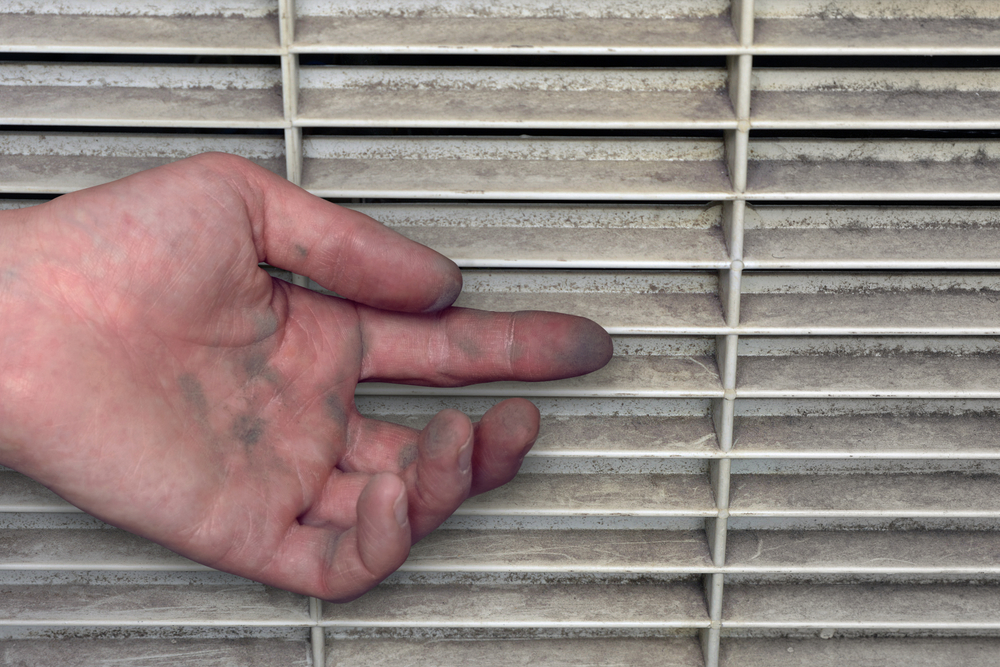 In the majority of homes on the Eastern Shore of Maryland, the answer to this question is likely: Yes! Staying inside and firing up your home heating system can result in unhealthy winter indoor air quality. With ongoing concerns about COVID-19 during the winter months, many homeowners are realizing just how important their winter IAQ (indoor air quality) can be. 
Why Is Winter Indoor Air Quality Important?
With cold weather comes more time spent indoors, where the EPA has found up to two to five times the levels of pollution compared to outdoor air. More inside time during the winter means you're more likely to be exposed to airborne contaminants including:
Pet dander

Volatile organic compounds (from cleaning products and construction materials)

Dust

Bacteria & viruses

Pollen & other allergens

Mold 

Carbon monoxide from poorly vented combustion 

Smoke
What Are the Symptoms of Poor Winter IAQ?
You may be suffering from bad IAQ without even realizing it! The signs of unhealthy indoor air can include many of the same symptoms as a cold or seasonal flu. If your family is experiencing any of the following symptoms, the cause may be poor winter IAQ:
Allergies or asthma symptoms

Headaches

Fatigue or dizziness

Irritation of the eyes, nose, or throat
While these may be a mild irritation for some folks, family members with respiratory conditions may suffer the effects of unhealthy air even more. More importantly, these symptoms are also shared by COVID-19 infections, which are important to identify early.
Solutions to Improve Winter Indoor Air Quality
Because there can be multiple sources of indoor air pollutants in a home, it is important to apply a whole home approach to improve winter indoor air quality. Homeowners looking to improve IAQ have relied on the expertise of Total Home Performance to diagnose the source of unhealthy indoor pollutants that are specific to each Annapolis or Easton MD home. Our team of experts offers a variety of healthy home services that can improve your home's IAQ.
The best place to begin diagnosing your winter IAQ issues is with a healthy home assessment. This review is similar to a home energy audit, as many of the problems that cause unhealthy IAQ also waste energy in the winter. 
With the results of your healthy home assessment in hand, you'll be able to act with confidence to improve the air quality in your home. The IAQ experts at Total Home Performance will use the information to address the specific issues your assessment uncovered, including:
Trusted, Affordable Solutions to Winter IAQ Problems!
Total Home Performance has the experience to match your home IAQ upgrades with valuable rebates. We are one of the few Eastern Shore MD contractors who can qualify you for valuable rebates for home insulation, air sealing, and IAQ upgrades through the Home Performance with ENERGY STAR energy efficiency program. Making your home healthy is affordable when you take advantage of up to $7,500 in total rebates to improve your home's energy efficiency and winter IAQ.
Now is the perfect time to improve your home's health and indoor air quality. Call (410) 822-1390 or contact us today to get started by scheduling a healthy home assessment.
Improve your winter indoor air quality for a healthy home!
A healthy home assessment is the first step to clean air.