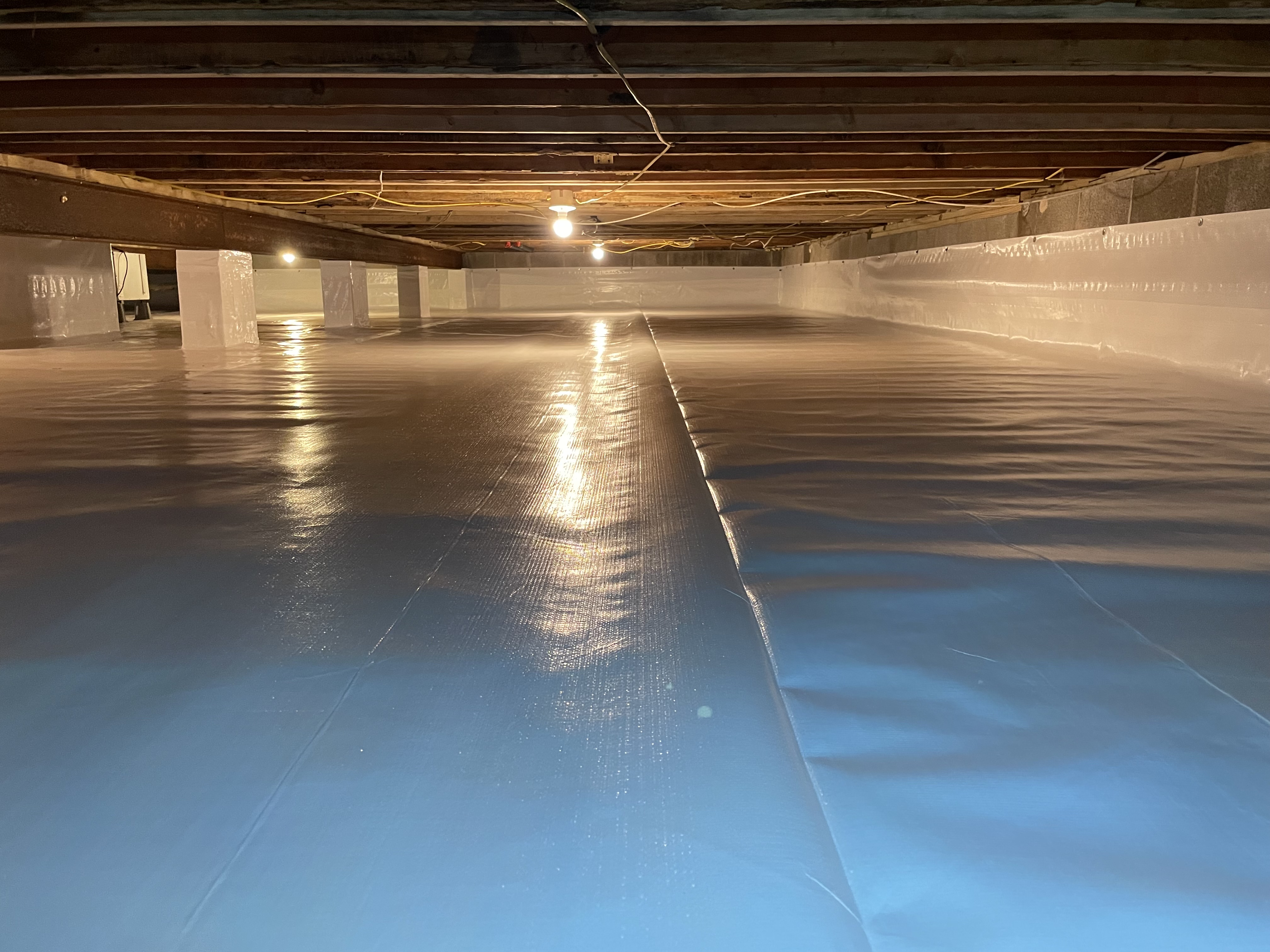 Your crawl space is probably not something you think about very often, but it has a major impact on your home and can even affect its value. Unmaintained crawl spaces can cause serious problems like mold growth and structural damage, which can reduce your home's value and make it harder to sell.
Whether you're thinking about selling your home, shopping for a new house, or just want to make sure your home's value stays high, Total Home Performance can help with our comprehensive crawl space services.
Keep reading to learn more about common crawl space problems we see here in Maryland and Delaware, and how they impact home value.
Moisture and Mold
Unsealed crawl spaces are extremely vulnerable to moisture intrusion, which makes them a breeding ground for mold. A moldy crawl space will impact the air quality throughout your entire home and can lead to health problems for you and your family. Mold can trigger allergic reactions and make existing respiratory conditions, like asthma, much worse.
Mold is a scary word for prospective buyers to hear, and it can affect your home's value. If you have a damp, musty, or moldy crawl space, Total Home Performance can help with mold remediation and crawl space encapsulation services. Crawl space encapsulation seals your crawl space off from the outdoor environment and keeps humidity levels in check to prevent moisture intrusion and mold growth.
Water Damage
Having standing water in your crawl space multiple times a year is a sign of systematic issues with your home's performance. It can also be an indication of structural damage, which can be detrimental to your home's value. Water in your crawl space can cause wood rot and rusted pipes. If you have electrical wiring or ductwork in your crawl space, standing water can be dangerous.
The most common cause of standing water in a crawl space is groundwater intrusion. We can help you keep your crawl space dry and safe from groundwater with crawl space waterproofing. Our crawl space waterproofing services are designed to stop water intrusion at its source to keep your crawl space permanently dry. They can include French drain installation, sump pump installation, crawl space vapor barrier installation, and more. We'll design and install a crawl space waterproofing system that is the most effective for your specific situation.
Pest Infestation
There might be just one word that deters homebuyers more than water damage and that's pests. An unmaintained crawl space is the perfect entry point for pests that can cause endless problems, from indoor air quality issues to severe structural damage. Crawl space encapsulation brings your crawl space into your home's envelope and seals it off to stop pests from entering.
High Energy Costs
As energy costs continue to rise, homebuyers are thinking about energy efficiency more than ever before. If your crawl space is unsealed and uninsulated, it could be contributing to significant energy loss in your home, especially if you have ductwork in your crawl space. Encapsulating your crawl space with Total Home Performance will lead to a more energy efficient home and potentially lower energy costs.
Protect Your Crawl Space with Total Home Performance
Total Home Performance is the go-to crawl space expert in the Maryland and Delaware areas. We are a highly experienced crawl space company and have encapsulated over 4,000 crawl spaces! Our expert team can evaluate your crawl space and implement the most effective solution based on the problems you're experiencing.
Crawl space problems can snowball into serious, whole-home issues that impact comfort, health, energy efficiency, and structural integrity. Don't wait to have your crawl space repaired! Book your free crawl space evaluation today!
Need crawl space help? Call (410) 822-1390 or contact us to schedule a free evaluation!