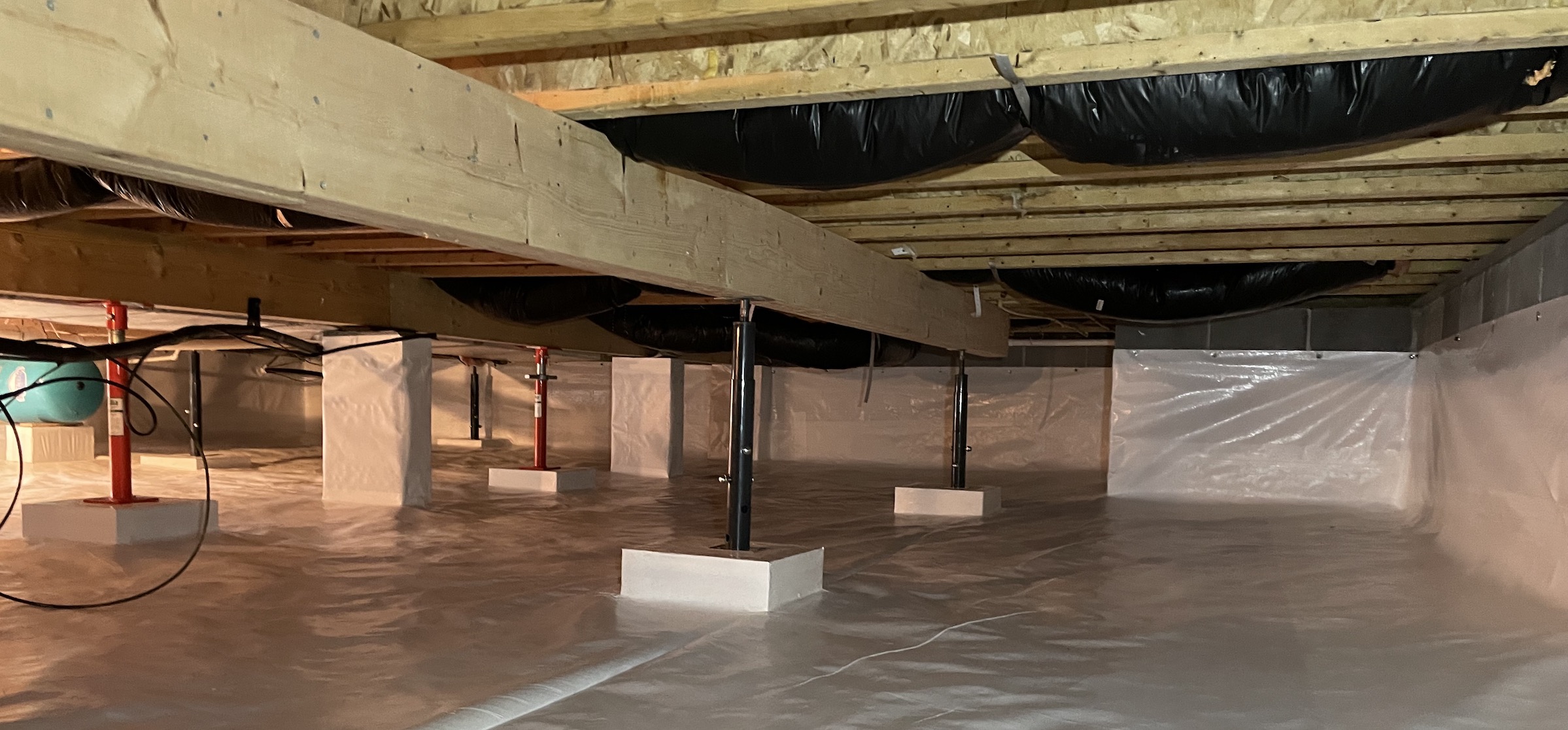 Issues in your Eastern Shore's crawl space or basement can cause discomfort, indoor air quality problems, and high energy bills, and they can also lead to significant structural damage that goes beyond normal crawl space repair. 
In addition to helping prevent moisture and humidity issues with our crawl space encapsulation services, Total Home Performance offers structural repair services in Easton, Salisbury, Annapolis, and the surrounding areas that protect the investment in your home and ensure it's safe for you and your family.
Common Signs of Structural Damage in Your Maryland Home
The wood framing underneath your home in your crawl space or basement plays a big role in the structural integrity of your house, and unfortunately, there are lots of different ways that wood can be compromised or damaged.
One of the biggest and most common in our area is wood rot, which will eat away and weaken floor joists, main carrying beams and girders, and more. While you might not spend enough time in your crawl space or basement to notice mold or wood rot, you're likely to notice the symptoms associated with a home whose structural integrity has been weakened, such as:
Bouncing, sagging, or settling floors

Doors that stick or rub against their jambs and have trouble closing

Widening gaps around the bottom of baseboards and trim

Cracking in drywall (especially spidering that starts from the corner of a doorway)
If you've noticed any of these signs, or are worried about structural damage to your home, reach out to Total Home Performance for a free evaluation.

How We Fix Structural Damage in Your Home
Main Beam, Girder, and Floor Joist Sistering, Repair & Replacement
After assessing the extent of the damage in your crawl space or basement, we'll need to address issues with any weakened or rotting wood. Sometimes this means sistering or repairing floor joists. In more severe cases, it can mean replacing significantly damaged joists, beams, and girders altogether.
•
•
Installation of Additional Structural Support
Another solution is adding structural support columns or piers. Total Home Performance has used floor jacks, jack posts, Lally columns, masonry columns or piers, and more to ease the strain on main beams and floor joists. We work closely with a licensed engineer to ensure that your home is left safe and structurally sound.
Addressing the Underlying Moisture Issues to Prevent Future Problems
Structural issues in a crawl space or basement are almost always traced back to moisture problems. This can be the result of a high water table, or cracks and holes in your home letting water or humid air inside. After you've fixed the damage that's already done, you need to make sure it won't come back.
Total Home Performance has nearly 15 years of experience working in crawl spaces up and down the Eastern Shore and Annapolis, and we offer a wide range of crawl space and basement solutions to keep moisture, humidity, mold, and wood rot out of your home. We're also one of the only local contractors who can help you qualify for as much as $7,500 in rebates on home improvement work.
Are moisture issues affecting the structural integrity of your home? Call (410) 822-1390 or contact us today for a free evaluation.
Make sure your home is safe, healthy, and structurally sound.
Call Total Home Performance today for a free evaluation.
What Our Customers Are Saying About Us
Blog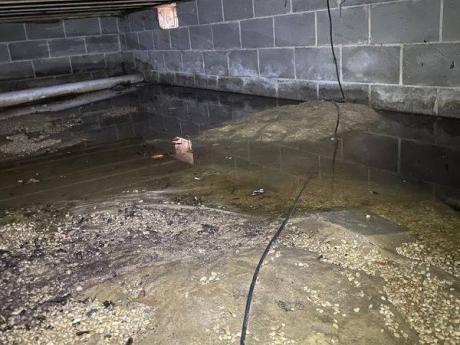 The Chesapeake Bay is a beautiful place to live, but local families know living here also comes with challenges, and one of the biggest is the humidity in spring and summer. Unwanted moisture can wreak havoc in houses throughout our region, specifically in basements and crawl spaces. Today, we're going to do a deep dive into the dangers of indoor…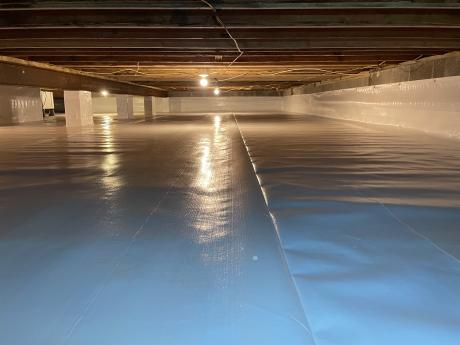 Your crawl space is probably not something you think about very often, but it has a major impact on your home and can even affect its value. Unmaintained crawl spaces can cause serious problems like mold growth and structural damage, which can reduce your home's value and make it harder to sell.  Whether you're thinking about…