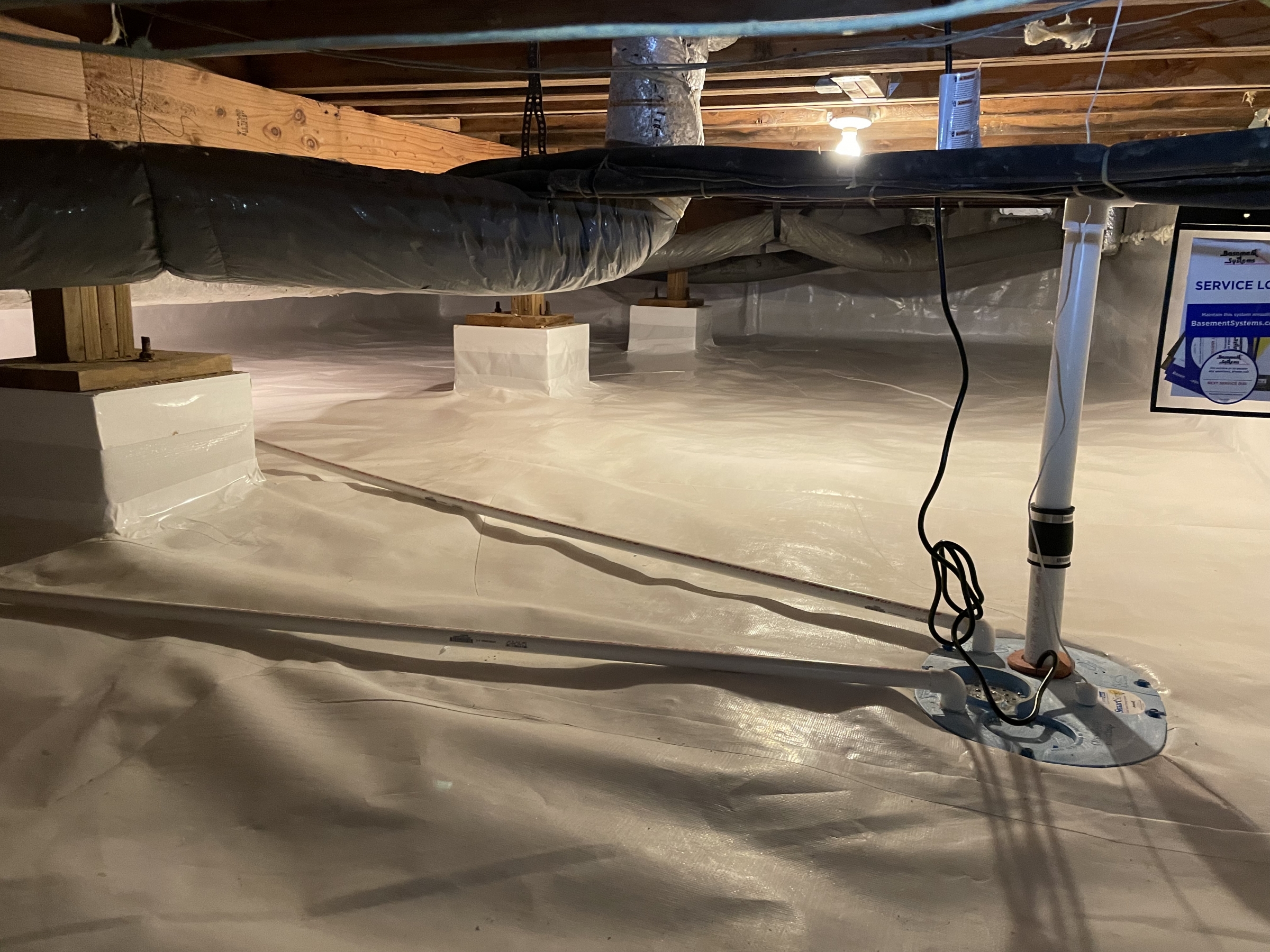 Homeowners typically want to spend as little time as possible thinking about their crawl spaces - and even less time in them. However, crawl spaces, especially in places with high humidity like the Eastern Shore, can actually be the source of a lot of the problems you experience in the rest of your home including::
High energy bills

Unhealthy indoor air

Indoor mold growth

Musty home odors

Uneven temperatures and discomfort
These problems can be addressed with a variety of crawl space services, including crawl space encapsulation, crawl space waterproofing, and sump pump or french drain installation.
But whether you've already had major crawl space upgrades done in your home or not, you can save yourself a lot of time, money, and worry by enrolling in a crawl space maintenance plan. Here's what you need to know about crawl space maintenance and ways you can benefit.
Crawl Space Maintenance Visits Prevent Future Damage to Your Home
Just like regular HVAC tune-ups help keep your heating and cooling systems working efficiently and identify small issues before they turn into major problems, regular crawl space inspections and maintenance give you peace of mind that your crawl space is in good shape. This can have the following benefits:
Helps avoid expensive crawl space repair
If you don't regularly inspect your crawl space, major issues can develop over time that would have been easy (and cheap) to fix if you'd caught them sooner. A maintenance plan can help you avoid wood rot and structural damage that can threaten the integrity of your home and require expensive repairs.
Keeps your indoor air healthier and safer
Mold growth is a common issue in Maryland crawl spaces, and left untreated, mold spores can travel up through your floors and into your home's living spaces, making your family sick. With regular crawl space maintenance, a qualified crawl space and air quality expert will check your home and crawl space for signs of mold and other harmful air pollutants.
Helps prevent rising energy bills
One of the benefits of proper crawl space encapsulation is that by sealing and insulating your crawl space, you improve energy savings, which improves the efficiency of your heating and cooling systems and lowers your monthly energy bills. Crawl space issues can allow heat and air to travel in and out of your home, making it more expensive to keep your home comfortable. With regular maintenance, you can feel confident your crawl space isn't sending your hard-earned money down the drain.
What's Included in a Crawl Space Maintenance Visit?
As the leading crawl space experts on Maryland's Eastern Shore and in Anne Arundel County, we take our maintenance visits seriously! How often do you need your crawl space inspected? With our maintenance plan membership, you'll receive a visit from us twice a year for a comprehensive inspection of your crawl space. This includes checking:
Your crawl space's perimeter and ground barrier for proper sealing

The condition of ductwork and duct insulation

For any obvious moisture intrusion or signs of mold

Humidity levels

Your crawl space dehumidifier's coil and condensate line

The condition of your air filters

The operation of your condensate pump and any sump pumps

Your dryer vents, removing any lint build-up

The condition of joists and crawl space insulation

For signs of pest or rodent infestation
Put your crawl space in good hands—enroll in Total Home Performance's crawl space maintenance plan. Call (410) 822-1390 or contact us to learn more.
Keep your crawl space healthy and energy efficient.
Enroll in our maintenance plan program today.