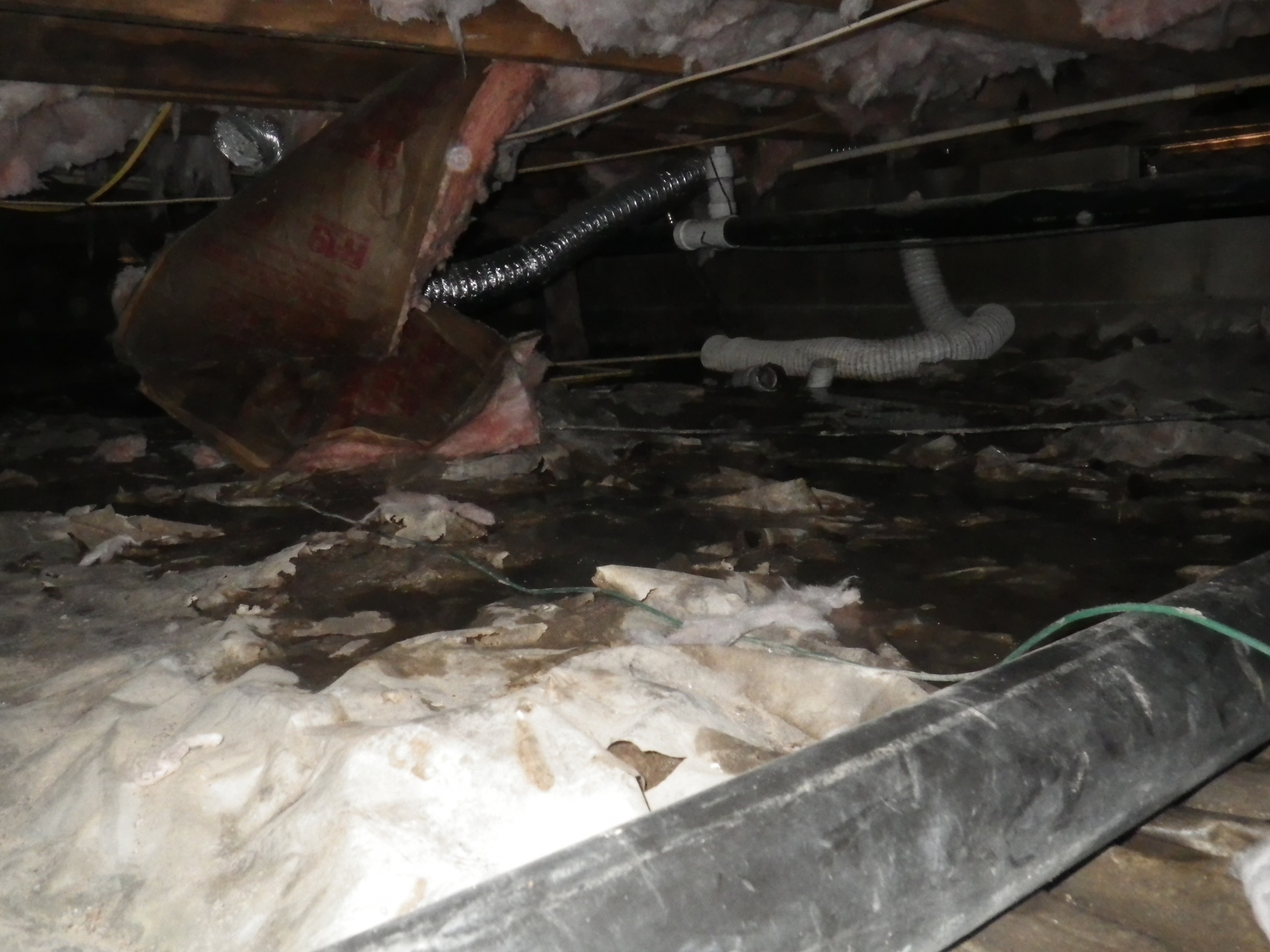 We get it. The crawl space is a musty and mysterious area — one that you make only a few short trips to every year. But what if during one of those trips down to your crawl space, you notice that there seems to be standing water in multiple areas?
Standing water in the crawl space is never a good sign, and it can do more damage than you might think.
The Problem with Standing Water in the Crawl Space
Your crawl space may seem like a distant, separate part of your home — one that has little impact on your living spaces. This may have you thinking that standing water in the crawl space has little effect on the rest of your home.
However, that couldn't be further from the truth. Standing water often leads to issues like rotting wood and crumbling drywall, which can undermine the structural integrity of your home. It can also lead to mold and mildew growth, which harms your home's indoor air quality (IAQ) and can cause major health issues. If there are air leaks leading from your crawl space into your living spaces (and there often are), contaminated air will rise and seep into every corner of your home. Have leaky ductwork running through your crawl space? That puts your IAQ at even higher risk.
Common Causes of Standing Water in the Crawl Space
The most common causes of standing water in the crawl space are seasonal. In the winter and spring, heavy snow and rainfall, along with improper drainage, can cause water to accumulate on the crawl space floor. In the summer, standing water is usually a result of high humidity.
We've seen a lot of rain here on Maryland's Eastern Shore over the past two years, and the summer humidity hasn't been letting up, either. For these reasons, we're seeing a lot of crawl spaces in the area with standing water issues.
How to Resolve Crawl Space Water Issues
If your crawl space has moisture issues  or is flooded with water, it's time to consider crawl space encapsulation. Crawl space encapsulation is like waterproofing for your crawl space. It involves resolving water issues with proper drainage, sealing the crawl space vents, and installing a thick vapor barrier along the floor and walls to keep excess moisture out. When the encapsulation process is complete, you can rest easy knowing that your crawl space is a clean and dry area that helps make your entire home healthier.
Another possible solution for your crawl space could be to install a French drain, which collects unwanted water and reroute it to a safe location. Our team can help you determine which approach is best for your home.
Wondering how to remove water from your crawl space? We're the Eastern Shore's local crawl space repair specialist. Call (410) 822-1390 or contact us to schedule a consultation for your crawl space!