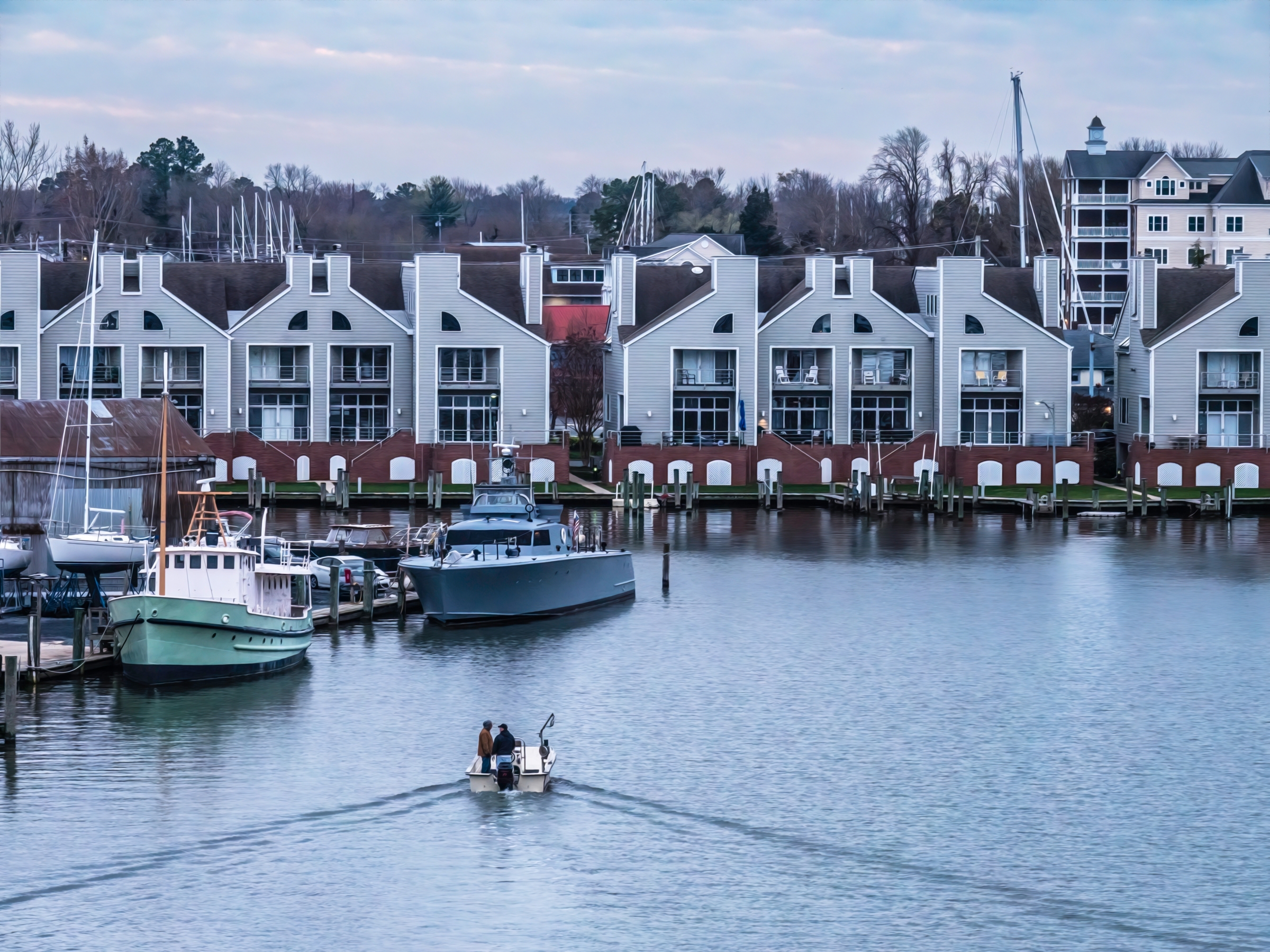 The Eastern Shore's Leading Insulation Contractor Near You
To withstand the area's high humidity and moisture, residents in Dorchester County and throughout the Eastern Shore are cut from a different cloth, and their houses need to be, too. There are many ways that water and moisture can find a way indoors, from snow melt to spring rains, creating musty odors, mold growth, structural damage to a home, indoor health issues, and more.

Total Home Performance is the premier home performance company serving Dorchester County, from Cambridge and Algonquin to Hurlock and all the way out to the Hooper Islands and Bishops Head. Whether you live on Eastern Shore all year round or own a second home here, our insulation, crawl space, and healthy home services help lower energy bills and improve indoor health and comfort.
Home Energy Audits, Insulation Services, and Crawl Space Encapsulation for Cambridge & Hurlock, MD
When poor insulation, air leaks, and holes or cracks in your basement or crawl space allow outdoor temperatures, humidity, and moisture access to your Maryland home, you can notice it through:
High heating and cooling costs

Home smells musty and feels damp

Water, moisture, and mold growth in crawl space or basement

Allergies, asthma, or feeling sick inside your home

Uneven room-to-room temperatures
Many homeowners don't even realize that feeling sick in their home or indoor comfort issues can be solved with basement insulation and air sealing services, or that mold in a crawl space can lead to structural damage. Total Home Performance helps you protect your two most important investments—your home and your health—with comprehensive home performance and healthy home services.
It all starts with an evaluation of your home. Depending on the issues you're experiencing and the changes you'd like to see, this could lead to a home energy assessment, where we look to uncover the source of energy waste and high heating or cooling bills. Or it could be a healthy home assessment, where we focus on what's creating an unhealthy home for your family.
In both instances, our trained and certified team conducts a thorough visual inspection of your home, from top to bottom, often using building science equipment like blower door tests, infrared cameras, and indoor air quality testing monitors to gather data. Included in any reporting will be a list of recommended services to improve your indoor comfort and health and make living in your Dorchester County home more affordable.
Save Up to $7,500 in Rebates with Total Home Performance— Schedule a Dorchester County Home Audit Now!
For more than a decade, Total Home Performance has been serving Dorchester County and the rest of the Eastern Shore. In fact, our team has completed the most jobs and saved the most kilowatt-hours every single year since 2011 in the Delmarva Power territory.
We're also one of the only contractors on the Eastern Shore who can help you qualify for as much as $7,500 in rebates on services including crawl space encapsulation, insulation, duct sealing, and more, making important home upgrades accessible to more Maryland residents.
From crawl space services to attic insulation for your Dorchester County home, Total Home Performance is here to help. Call (410) 822-1390 or contact us today and talk to your local home performance experts.