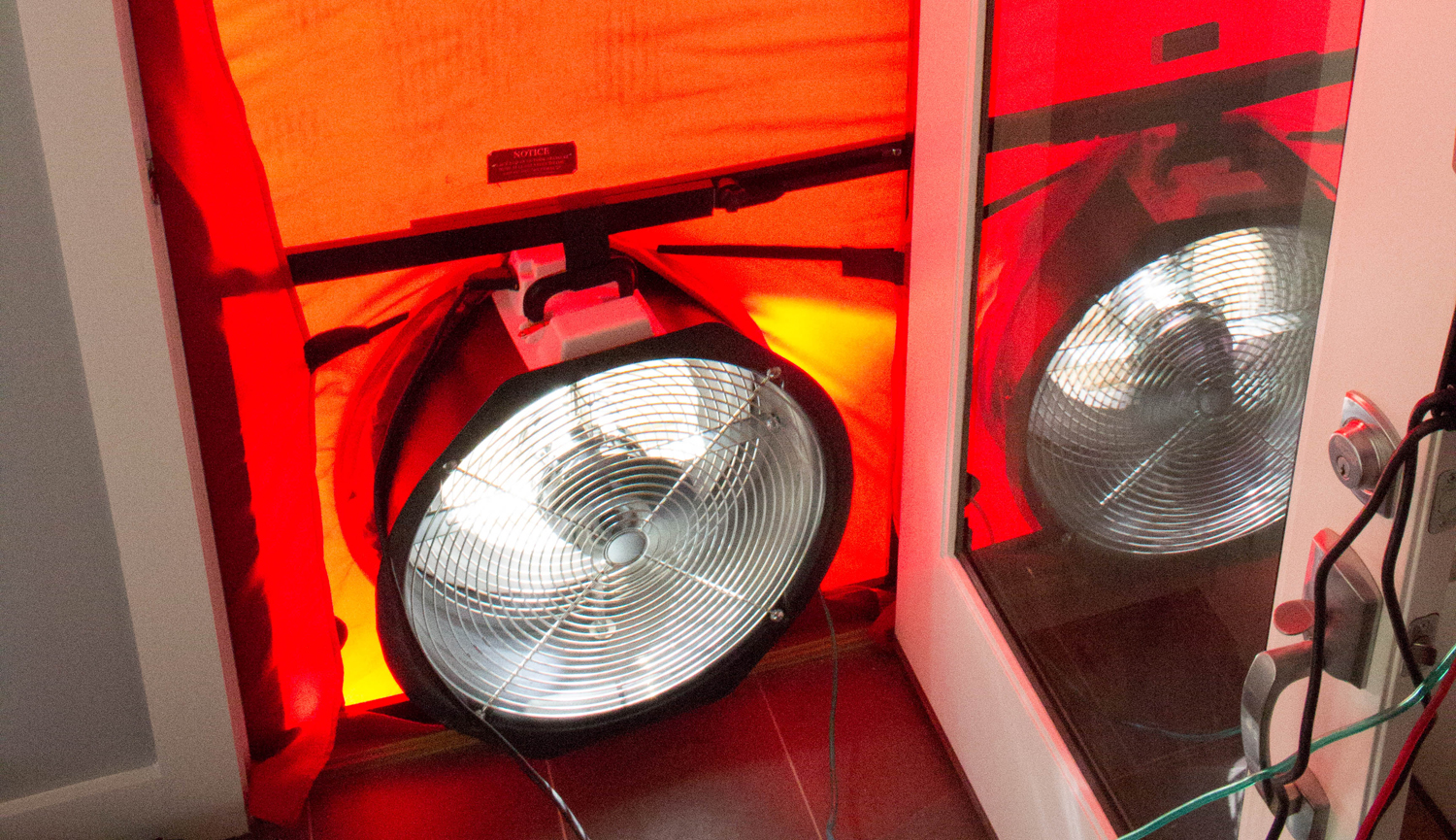 A Home Energy Audit is an affordable and practical way to identify inefficiencies, energy consumption and health and safety concerns, like high humidity & moisture levels, in any home. At Total Home Performance, we treat every home just like our own and help discover ways to become more energy efficient, comfortable, healthy and safe. The energy audit consists of inspections of the living space, crawl spaces and attics to find signs of air leakage, moisture, humidity, and other home inefficiencies. Our team of certified energy auditors communicate with the homeowner throughout the inspection process and finally deliver a customized, detailed report outlining the findings and a strategy to improve the home. Each energy audit report comes with a prioritized list of solutions to help create the comfortable, efficient and relaxing home you desire.
Homeowner Interview
At the beginning of each audit, one of our certified energy audit specialists will start with a brief interview and questions to better understand the concerns of home and reason for the audit. We look for homeowners to provide input such as areas of the home that are often cold or drafty, or even rooms that seem impossible to cool down during warm summer months. Auditors will often ask if there are any mold or musty smells coming from specific rooms of the house. Homeowners are encouraged to walk around with the auditor and to fully participate during the process.
-------
 
Attic & Insulation Review
As air temperatures change throughout the year, the condition of the attic is an essential area of the home when it comes to energy efficiency. Quality, high levels of Insulation prevent warm air from escaping in winter months and also prevents hot humid summer air from penetrating into the home. During the energy audit process, specialists will examine the condition and levels of insulation and air leakage as well as signs of moisture or other harmful issues.
Interior Examination
The interior examination of the home starts with accessing simple measures that can be taken that immediately impact energy bills. Replacement of incandescent bulbs to CFLs, programmable thermostats, caulking windows & doors, and unplugging unused electrical devices. Other measures, such as proper mechanical ventilation and appliance condition and age are assessed during home walkthroughs.
Blower Door & Thermal Imaging
During the home energy audit, diagnostic equipment is used to provide a deeper understanding of what is happening between the walls of the home. A large fan or Blower Door is set up on an exterior door to measure the amount of air leakage or air infiltration occuring during normal operating conditions. As air is being pulled through the fan, auditors will use a Thermal Imaging Camera to identify additional signs of air infiltration that may not be visible. The Blower Door test provides a good baseline measurement for how much improvement can be made by sealing the leaks.
Basement & Crawl Space Review
As the final piece of the audit process, the auditor will conduct a full inspection of the crawl space. During his inspection, he will identify signs of air leakage such as electrical and plumbing penetrations that allow moist, unconditioned crawl space air into the home. In addition, he will visually inspect for signs of mold, standing water or structural problems.
Moisture & Humidity Assessment
Have you spent too many days and nights in your stuffy home, wondering where all that humidity in your house is coming from? Even if you only notice moisture in the crawl space under the house, that excess moisture can lead to issues that affect the health and comfort of your entire home. Included in our energy audits is a moisture assessment, to determine what is causing your high indoor moisture levels. Excess humidity and moisture can infiltrate a living space from outside, through inefficiencies in the construction of your home. Or, the source could be coming from inside the home, requiring better ventilation and whole-house dehumidification. If you have been wondering how do indoor humidity levels affect the comfort of your home, the Total Home Performance Home Energy Audit with Humidity & Moisture Assessment, or just the standalone Assessment, is the first step.
-------
 
Recommendation and Plan of Action
Shortly after the completion of the home energy audit, Total Home Performance will provide a complete audit report with pictures and recommended energy-saving strategies. These strategies often include increasing homes comfort and efficiency through air sealing, insulation, air duct sealing and crawl space encapsulation as well as identifying any health and safety concerns.
Uncover energy efficiency issues and more with the experts at Total Home Performance. Call (410) 822-1390 or contact us to schedule an energy audit with one of our home efficiency specialists!
Want greater comfort & lower bills? RESERVE Your Energy Audit Consulatation NOW.
Get a home energy audit!
What Our Customers Are Saying About Us
Blog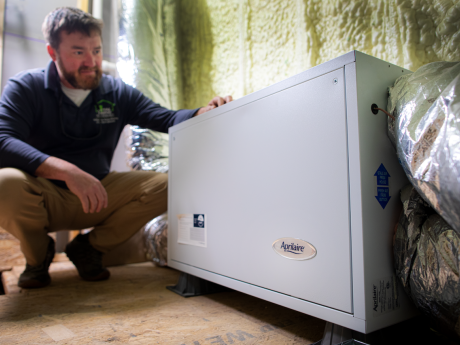 Homeowners across Annapolis, Easton, and the surrounding areas of Maryland and Delaware often find themselves dealing with frustrating moisture and humidity issues. These problems can cause significant damage to home structures if left unaddressed, not to mention the growth of dangerous mold. Additionally, indoor air quality is compromised by…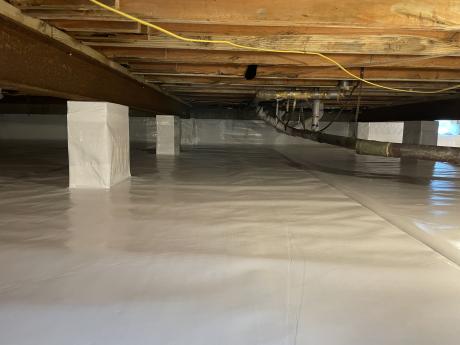 Your crawl space probably isn't where you spend most of your time, but it can have a huge impact on your home's overall performance, safety, and health. In fact, this often overlooked part of your home can be responsible for moisture, odors, and pests finding their way into your living spaces.  At Total Home Performance, we…