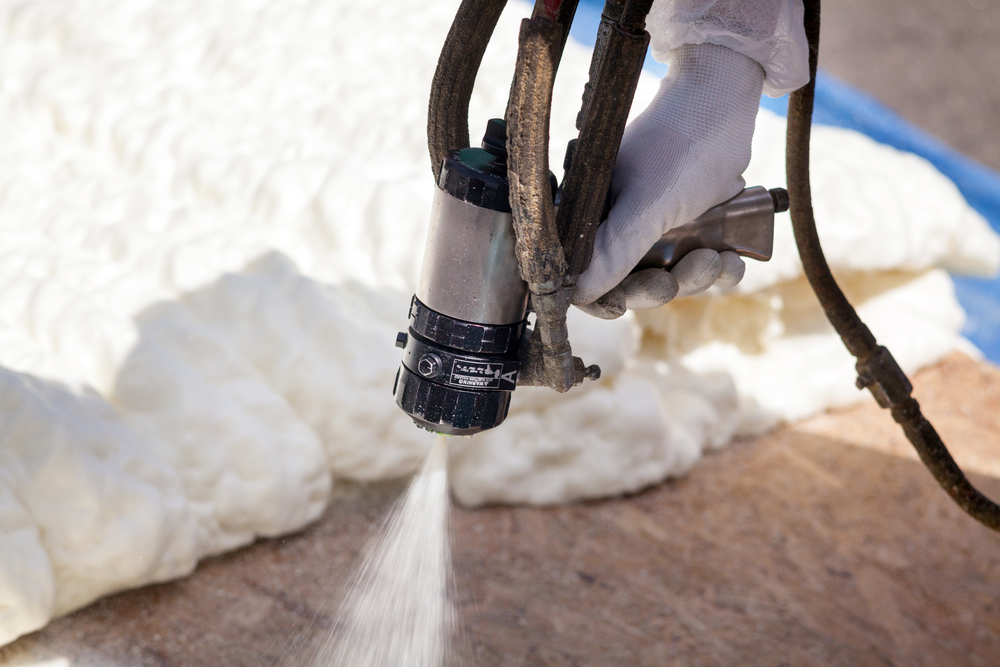 Since 90% of homes in the U.S. are under-insulated, your home on the Eastern Shore of Maryland may also be lacking proper insulation.
How Insulation Works
Insulation slows heat transfer, so it works both in during the winter and the summer. During the winter, insulation helps to keep the heat generated by your home's heating system in. While during the summer, insulation keeps the outside heat out.
The Benefits of Insulation
Insulation, particularly in areas like the crawl space and attic of your home will help you maintain more pleasant indoor temperatures during every season.
With insulation, your heating and cooling systems will be able to achieve the desired temperature more easily without using too much energy, helping lower your monthly heating and cooling bills.
A longer life for your HVAC system
More comfortable temperatures in your home mean less stress on your HVAC system, fewer repairs and emergency calls.
Types of Insulation
Cellulose is an easy, durable and cost-effective insulation that can be blown in over existing insulation in older homes or in new construction. Made from recycled materials, it's one of the greenest insulation materials available. Unlike traditional fiberglass batts, blown-in insulation provides a continuous blanket to stop air infiltration.
Cellulose insulation benefits include:
Does not settle.

Is not corrosive to steel, copper or aluminum.

Will not lose its energy-saving abilities over time.

Will not rot, decay or mildew, and does not support fungus or mold growth.
Fiberglass insulation can also be blown in over existing insulation. It has similar properties to cellulose insulation but tends to settle more after installation. Fiberglass batt insulation can be installed in the attic area, but it is important that it is installed properly. Exposed floor joists diminish the R-value collectively, so installing it perpendicular to existing insulation makes it more effective.
Total Home Performance primarily uses spray foam insulation in crawl spaces and attics. Spray foam is a unique type of insulation since it expands to fill small gaps and cracks, simultaneously air sealing while also insulating.
Spray foam insulation provides a number of benefits:
Air seals to prevent moisture intrusion and unwanted air exchange, which results in improved comfort and energy efficiency.

Provides a high R-value thermal barrier to keep your home warm during the winter and cool during the summer.

Encapsulates the space to bring ductwork into the conditioned environment.

Reduces pest intrusion.
The Eastern Shore of Maryland Insulation Specialists
At Total Home Performance, we have years of training and experience installing various insulation types in homes along the Eastern Shore of Maryland. We will determine the spots where your home lacks sufficient insulation and work with you to select the insulation installation that will suit your needs and budget.
We are a participating contractor with Home Performance with ENERGY STAR®. Our services qualify for a number of rebates available through Delmarva power! 
Increase your home's comfort and energy savings with improved insulation. Contact us or call (410) 822-1390 to schedule a consultation today.
What Our Customers Are Saying About Us
Blog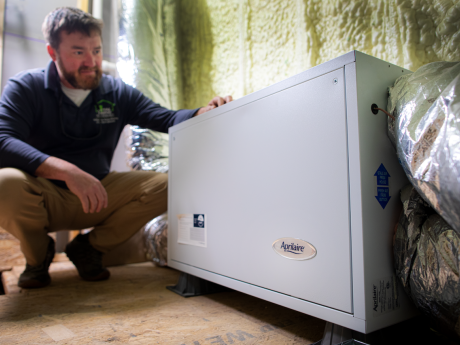 Homeowners across Annapolis, Easton, and the surrounding areas of Maryland and Delaware often find themselves dealing with frustrating moisture and humidity issues. These problems can cause significant damage to home structures if left unaddressed, not to mention the growth of dangerous mold. Additionally, indoor air quality is compromised by…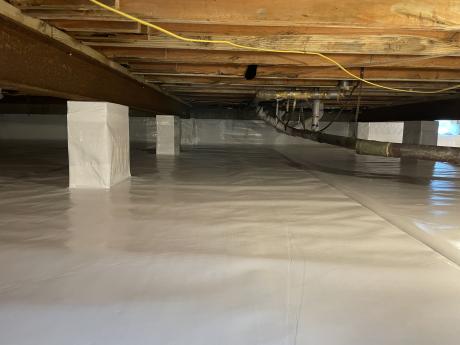 Your crawl space probably isn't where you spend most of your time, but it can have a huge impact on your home's overall performance, safety, and health. In fact, this often overlooked part of your home can be responsible for moisture, odors, and pests finding their way into your living spaces.  At Total Home Performance, we…